Here is your chance to get Invested at Minto Westside! Minto Westside offers a comprehensive and safe investment opportunity with our new Get Invested
Package, the perfect opportunity to invest at Westside or Bside and earn lucrative rental income.This opportunity provides great returns and peace of mind your investment is being professionally managed and your returns are guaranteed!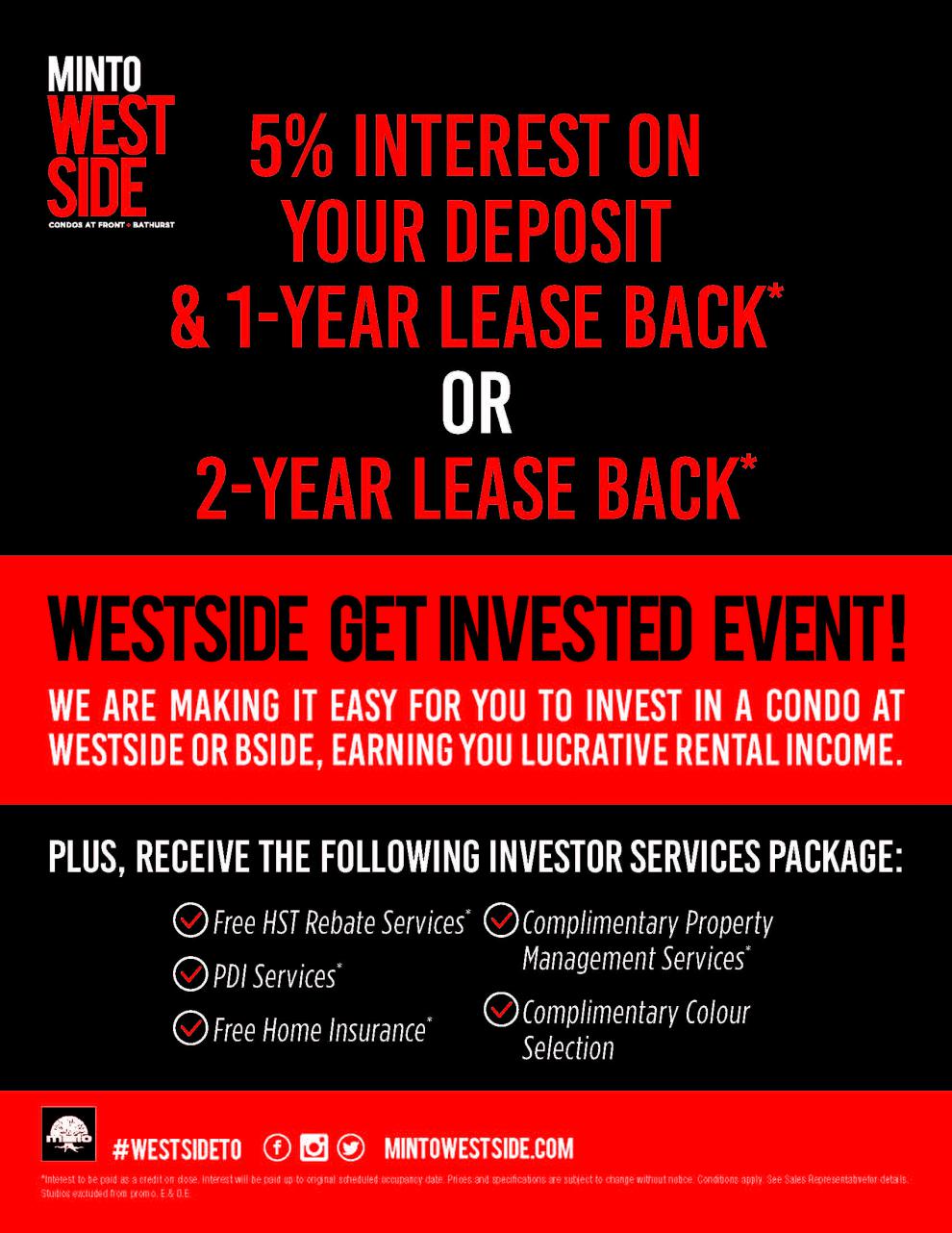 Contact the Minto Westside Sales Team for more information today!