Minto Westside is conveniently located in the center of it all… most importantly, Toronto's most popular fashion district!  Toronto's King Street is fittingly named one of the most sought out shopping places in Toronto! Though it used to be populated primarily by warehouses and industrial buildings, today you will find that masses of fashion retailers and high-end lifestyle shops take the spotlight! Because the area still adheres to its historical features of the city, it pleasantly mixes in the contemporary aspects as well for that one of a kind unique shopping experience! So what are you waiting for? Let's go shopping…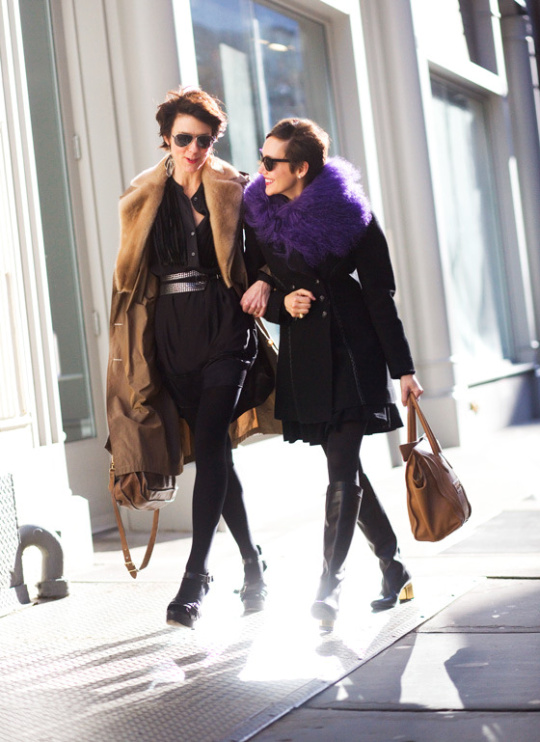 To start the perfect shopping adventure, begin at the Spadina Avenue and Bathurst Street area, which is known to many as the Fashion District . Once the epitome of Toronto's textile industry, the Fashion District was and still is home to a handful of clothing outlets and is an ideal spot to begin your day of shopping in King West.
With the cold weather, and the bare minimum outdoor activities, Livestock http://www.deadstock.ca/  is a store that will take your athletic and casual desires to an accentuated high fashioned level! Livestock is a premium sneaker shop/boutique that started out in Vancouver.  'Livestock' is a play on words on 'deadstock'  primarily used in sneakerhead circles to denote 'unworn' or 'brand new in box' fashion. From beautiful wool coats that you can wear to work, or over a night brisk walk, running shoes for the gym or casual date night, and all the accessories that are suited for courting that on-the-go lifestyle, you will be sure to find the perfect match here!
Not in the mood to really get into a fitting room and fashion show your 'maybe' items? Or,  are you  too cold to shop around outdoors, why not make a quick one-stop to King Textiles  http://www.kingtextiles.ca/ Step outside of the ordinary and be as trendy and fashion forward as your neighborhood, and create your own fashion statements in the comfort of your own home! King Textiles has 10,000 square feet of fabrics for those creative designers who prefer to manipulate, create, and invent their own fashion trends this winter. Get sewing!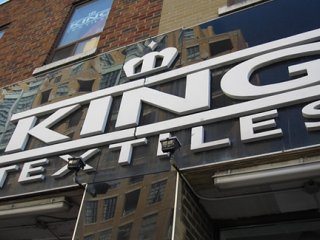 The convenience of the Fashion District in Toronto is that when you are ready to visit some nearby shops and eateries,  you can hop on a street car for a short ride to Liberty Village, often compared to New York's SoHo neighborhood.
First stop, Vocado http://shopvoc.com/ , Fashionistas will love the fabulous selection of women's blouses, jeans and even eveningwear! Known for their specialty boutique style items, each article of clothing is sold proudly as it features our very own Canadian designers, in addition to some renowned international sensations!  Some of these international and Canadian designers include J Brand, Fluxus, and BB Dakota!
Big things come in small packages, this must be true when it comes to a trendy little shop by the name of The Patron Saint, located inside the Thompson Hotel! The Patron Saint is a gift and travel accessory shop which focuses on Canadian brands! This well sought after kiosk sells an array of goods such as  skincare, sunglasses, swimsuits and other treats  for both men and women! Check out their latest trends and finds here: https://www.facebook.com/THEPATRONSAINT/info?tab=overview
Is your upcoming date night, ladies night, birthday or anniversary require more high- end delicacies? You are in luck as you will be sure to find a unique and tasteful selection at  Cadeaux Boutique https://shopcadeaux.ca/  l! This is a store that boasts upon its' unparalleled selection of specialized gifts and trinkets! So if there is that once in a while occasion of some sort, or, the urge to treat yourself a little extra, stop and splurge!
Lastly, and perhaps a perfect way to end off the shopping escapade, is getting a relaxing pampered session to beautify and revamp your look, book an appointment to see the very experienced and vibrant stylists at Fringe Portland! http://fringeportland.ca/ . This green salon believes in high-impact styles that leave a small carbon footprint on our planet! Innovation to provide more green and planet safe options at this salon are at its' forefront, but behind all their enthusiasm for keeping our atmosphere breathing easy, they provide exceptional services for men, women and children! Good for the planet and a wonderful new look? What are you waiting for stop by and relax your bags and limbs and let a stylist work some fab winter make-over magic!
After your shopping and winter make-over is complete and you are ready for some lunch or dinner, you're in luck as Front and Bathurst and its' surrounding area has the best selection of Toronto restaurants, for the foodie in all of us!
Before wobbling back home carrying all  those shopping bags, don't forget to visit us inside the Minto West Side Presentation Centre at 25 Bathurst Street and learn how you can call the Westside neighborhood, home.